What's in a name?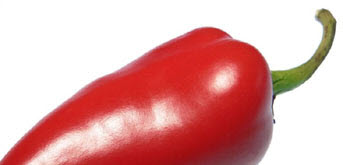 Creating a name for a new company has to be one of the most difficult and treacherous tasks for an entrepreneur. The name needs to be memorable, reflect the nature of the company, and easy to spell and pronounce. It's also nice if the name contributes to a graphic treatment that a designer can use in the company's logo.
We are transplants to New Jersey (just a few miles from Manhattan) from the West Coast and Florida, and very happy to have landed here in the small town of Berkeley Heights. This part of the country satisfies our need to be close to one of the world's leading cultural centers while living alongside nature's beauty.
One day we were driving past the newly founded Peppertown Park in downtown Berkeley Heights and thought, why not "Peppertown Marketing"? It's got a friendly feel to it, and we wanted our clients to think of our marketing company as easy to work with and approachable. Certainly, people would not have difficulty spelling it. And it reflects the history of our adopted hometown. Eureka!
Why was Berkeley Heights known as Peppertown? One story says the area was once known for its pepper crops. Another asserts that the name came from the tradition of local Italians who would hang strings of peppers on their porches to dry.
Either way, we think it's lovely. And did you notice that in our logo, the "o" looks like two rings of pepper slices?